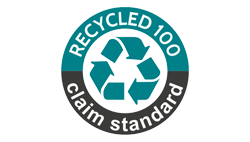 What is RCS?
The Recycled Claim Standard is an international, voluntary standard that sets requirements for third-party certification of transformed input and chain of custody.
RCS Objectives
Aligning the definition of "converted" in different applications
Traceability and traceability of converted input materials
Providing consumers (brands and consumers) with tools to make informed decisions
Providing assurance that the materials in the final products are actually converted
The Recycled Claim Standard is a standard used in products containing at least 5% recycled material. All production stages, starting from the recycling process, from the last company to the last seller of the trade, must be certified. Material collection and material concentration facilities are subject to adequacy declaration, document collection and on-site visits.
GCL International's Accredited Scope for RCS
Converted fiber content in textile products